After 23 years, MIke aldridge has made a massive decision to build a new purpose built home for Austec Irrigation in Gregory Hills. The new building encompasses a fresh new showroom, large warehouse space and more space for day to day operations.
Our Denham Court facility has served us well and will be sadly missed. Watch this space for updates, new product alerts, as well as product features that may be of interest for your next project.
Our old showroom has served us well.   It's been a great 23 years, but it's time to move on and up to our new site at Gregory Hills.  We will be open for business at the Gregory Hills location from the 21st March 2016.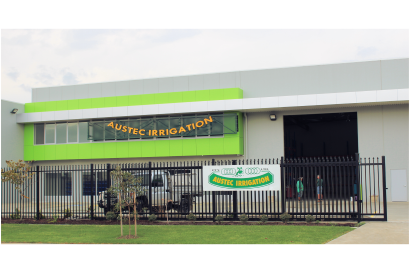 All our professional services continue as normal at our new site as of Monday 21st March 2016.  Please note, Friday 18th & Saturday the 19th we will be transferring our stock from the old shop to the new showroom at Gregory Hills.