We'd like to take this opportunity to introduce ourselves to you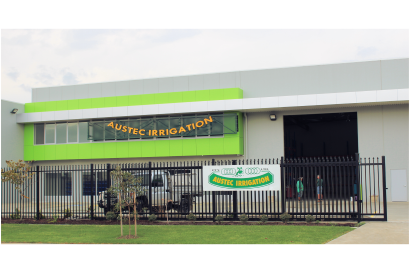 At Austec Irrigation, our team of professionals are capable of meeting any irrigation or water supply needs. Our showroom displays a wide range of products which can be demonstrated. Austec is committed to maintaining its reputation for keeping the highest possible standards of quality, professionalism and workmanship, as well as after sales and maintenance services. Owner Mike Aldridge has over 30 years experience in horticulture, landscaping and irrigation, and the staff has extensive experience in plumbing, pumping, irrigation design and installation as well as pump repairs and maintenance.
Our range of services includes (but not limited to):
Irrigation systems designed, supplied and installed
Domestic, commercial and industrial
Pumps- Onga, Dab, Davey, Grundfos, Orange, Mono, and others
Agriculture irrigation - supply and design consultancy
Service and repairs to irrigation systems and pumps
Septic dispersal systems -design, installation
Domestic and industrial water filtration and processing
Austec supply a wide range of irrigation equipment, specialising in pumps, tanks, sprinklers, controllers, and solenoid valves. We supply and install for a number of schools, councils and local commercial businesses, as well as the domestic and rural markets. Austec has everything you'll need for your water requirements. With a team of experienced designers and installers, Austec is your one stop shop.
Some of our more notable projects are:
Various Bunning's warehouses
Design and installation of irrigation for a new 110 acre school
Mount Lewis Bowling Club / Fairfield Bowling Club
Liverpool and Campbelltown council sports ovals
Yates seed - 1 Hectare waste water disbursement system
One of the largest sub-surface irrigation systems for landscape purposes in NSW
University of Western Sydney
The Waterfront @ Mariners Wharf, Homebush
Green Valley Primary School